MB Country Living offers delivery straight to your farm or front door. Your delivery day is based on store area.
Be sure to read our Delivery Policy.
MONDAY: Canborough/Dunnville

TUESDAY: Wainfleet & North Pelham

WEDNESDAY: Stevensville (including Track)

THURSDAY: Fulton/Brantford/Burlington & Niagara-on-the-Lake

FRIDAY: Waterford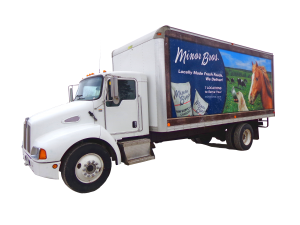 Book a Delivery:
Please email your local MB Country Living to book a delivery with the subject "Customer Delivery". In the email please include your name, phone number, items and quantity you need, your delivery address & any special delivery instructions.
Canborough: canborough@mbcountryliving.ca
Wainfleet: wainfleet@mbcountryliving.ca
Fulton: fulton@mbcountryliving.ca
Niagara-on-the-lake: notl@mbcountryliving.ca
Stevensville: stevensville@mbcountryliving.ca
Waterford: waterford@mbcountryliving.ca
Fonthill: fonthill@mbcountryliving.ca